Benchmark 6 is a fictional documentary showing the results of a catastrophic accident with the UK's Trident nuclear weapon system. The film shows the potential humanitarian consequences of hosting nuclear weapons.
Benchmark 6 is a feature length film exploring the human consequences of an accident with Trident.

Scotland hosts nuclear weapons, but has little say in why and how we do that. The humanitarian consequences of an accident would be borne by the people of this country, yet we have no say when it comes to disarmament.

In 2017 the United Nations will begin negotiations on a treaty to ban nuclear weapons. The time to talk about the threats these weapons pose to human civilisation is now.
A modern version of The War Game or Threads, Benchmark 6 shows what could happen if there was an accident with the UK's nuclear weapons system.
Told through fictional archive footage recovered from the day, expert testimony and a documentary crew returning to Scotland ten years after the disaster, this feature film will be a chilling reminder of the potential humanitarian dangers of hosting nuclear weapons.
Constructed from accurate research and scientific advice, the events of the film will possible.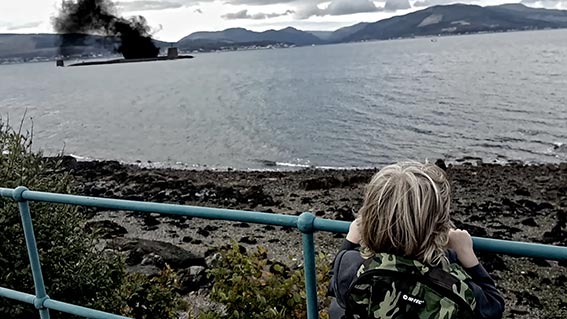 Why make this film now?
Growing up on the West of Scotland, Trident and Polaris were always in the back of my mind. One of my earliest childhood memories is standing in my parents' back garden with my dad. We could see the Argyll hills across the Clyde. The sun had set, but there was a faint glow coming from behind one of the hills. I asked what it was. My dad explained that it was the nuclear base in the Holy Loch. He explained that we lived in the right place because if anything went wrong, it would be over quickly for us.
Ever since then I have been fascinated by the nuclear weapons on the Clyde. It is Scotland's dark heart.
When the UK parliament voted to renew Trident in July 2016, I knew I had to make this film. I saw otherwise sensible people arguing for the renewal of Trident, because of the jobs it provides, because of the protection it gives us.
People that live less than a mile away from the biggest store of nuclear weapons in Europe. People who's children play less than a mile from four or more nuclear submarines, who's reactors were describe in 2011 by a senior MOD safety expert as a serious danger to the public.
On the day of the Scottish Independence referendum in 2014 I was at a polling station in a primary school in Inverclyde. I was listening to a No campaign activist convincing an undecided voter that Trident was a good thing. You could see Faslane from the school playground we were standing in.
People have forgotten what they are living next to.

Who are we?
My name is David Newbigging. I am a Scottish BAFTA New Talent winning film director and storyboard artist. I live in Inverclyde, on the west of Scotland. Trident subs sail passed my house daily.
I have been working in film and the arts for the past 13 years. I've directed short dramas and documentaries that have screened at film festivals internationally and at home.
I directed the horror feature film Dying Light in 2012 staring James Cosmo
A big part of my career has been working with communities and making issue based films.
Miracle Pictures C.I.C
Benchmark 6 will be produced by Miracle Pictures, a Community Interest Company.
Miracle is an issue based filmmaking company that works with young people and communities to tell important stories.
Miracle is ran by myself and Gordon Mclean, a Scottish BAFTA winning writer. The company's community interest status means that any money donated to the film has to stay with Miracle by law. This means that you can be sure it is being used on Benchmark 6.
Cast
The film is currently being cast. More updates when we have them.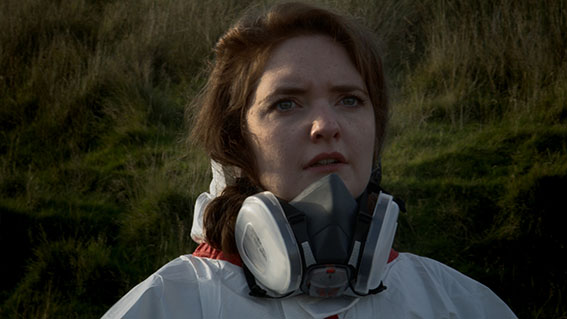 Kirsty Eila McIntyre
Kirsty Eila McIntyre trained at East 15 Acting School. Credits include feature film 'Portobello', short film 'Sacred Birth', audiobook 'Mindblind', and extensive theatre work including 'InElsWhEre' (Gaiety, Ayr), 'The House That Melts In The Rain', 'Progressive Playwright' (Tron), 'Towers of Babel' (Urban Fox), 'Frankenstein', 'The Elephant Man' (Canny Creatures), 'Miss Julie', 'The Bruce In Ireland', 'Something Resembling Love' (Black Dingo), 'I Promise I Shall Not Play Billiards' (Tightlaced) and '1933:Eine Nacht Im Kabarett' (Sporadic Music).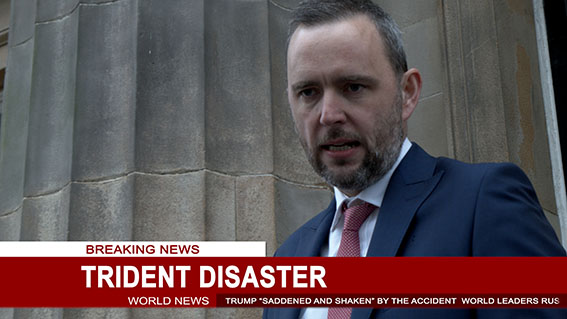 Paul Comrie
Paul Comrie is a Scottish screen actor from Falkirk. Previous film work includes the Peter Mullan feature "Neds" and playing the lead role in "Con Men", the debut feature from the creator of BBC's The Real Hustle, R Paul Wilson.
Tartan Features
I'm proud that the film is part of Tartan Features - a new movement of micro-budget filmmakers in Scotland.